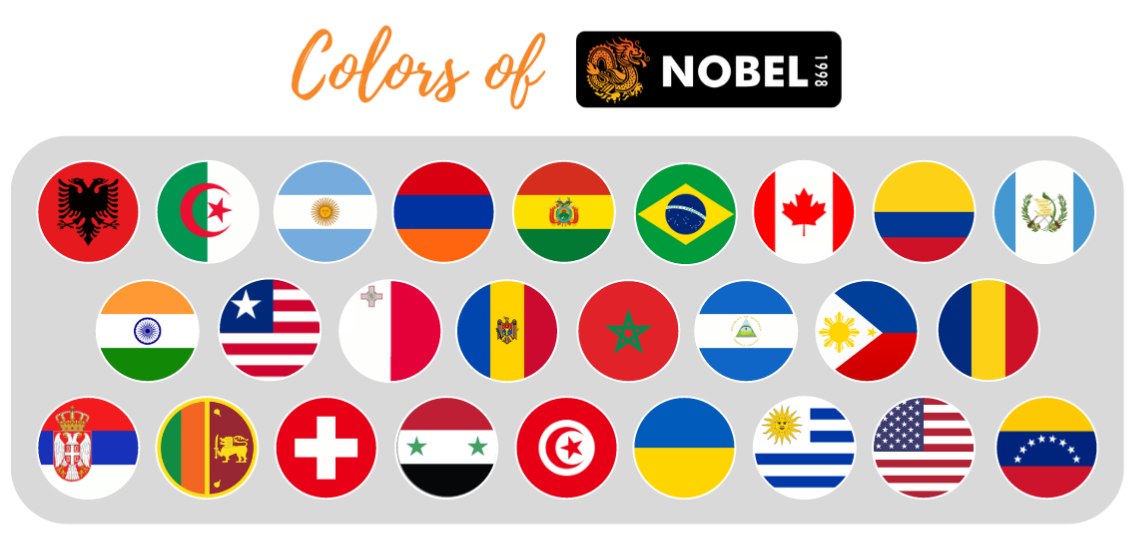 Here at Nobel, we have team members from all over the world working together on a daily basis and contributing to the success of our business units. We are proud of the diversity in our team and we celebrate it with every occasion!
Everyone is welcome and respected in our Nobel family! We like to foster an inclusive environment for everyone who has the skills to join our team. We are a big multicultural family, each of us differently unique, yet all the same, united by our Nobel values.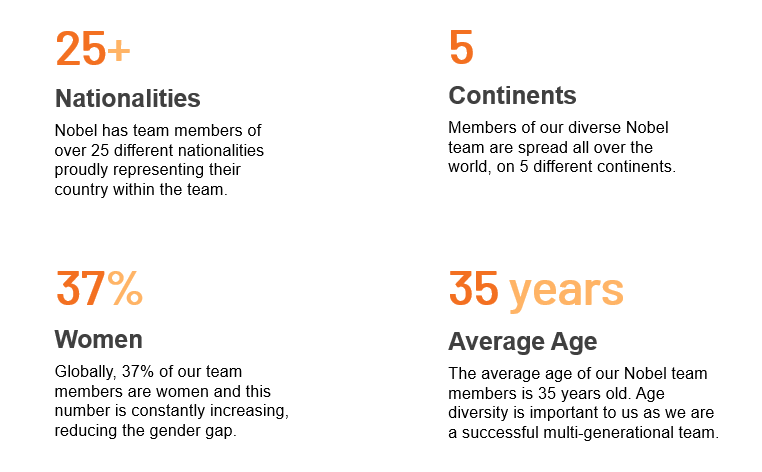 Colors of Nobel represents the umbrella platform under which we organize all our Diversity, Equity and Inclusion activities for our team members. Through get-together events, trainings and Fun at Work activities on diversity, equity and inclusion, we celebrate the cultural heritage and national traditions, and we honor identity in diversity for team members in various countries across the globe.
At the beginning of 2023, we reflected on everything we experienced together as a diverse team in 2022. Take a look at our company's Diversity, Equity and Inclusion projects of last year by reading our annual report:
We believe that multicultural teams are more empathic, creative and successful.
We are simply better together!